Tumeke Cycle Space is a volunteer run community bike workshop, open from 12-4pm every Sunday except public holiday long weekends – check our Facebook before coming in.
We help you fix your bicycle! We're run from a converted shipping container in Gribblehirst Park, Sandringham Auckland. We have lots of tools including the weird bicycle specific tools, and lots of parts, but we might not have everything you need to fix your bike (but we can probably give you some ideas of what to do next).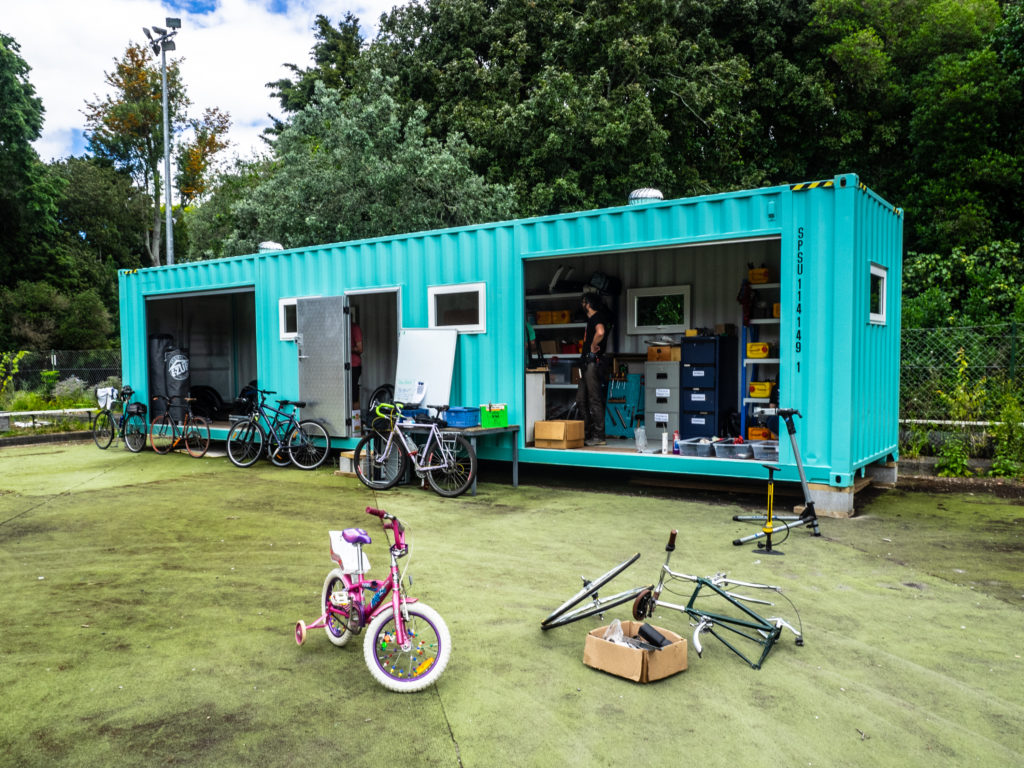 When you bring a bicycle in that needs fixing, you can chat with a volunteer to diagnose the issue and then get advice and help on fixing it. For the most part, we're here to educate and support you to do the repair yourself. If you're confident around bikes and just want to use our tools, that's fine too!
We are supported by the Albert-Eden Local Board and donations from the public. If you would like to make a donation directly to our bank account, the number is 38-9008-0749578-00.
Contact us
For general enquiries, please email hello@tumekecyclespace.org.nz or send us a message on Facebook. Before you contact us make sure you check out our FAQ page.
If you are interested in volunteering please fill out this form.