Tumeke Cycle Space is a volunteer run, place to fix your bicycle. We are primarily here to educate, we help you fix your bike by working out what needs to be done, and providing the tools to do it. We have some spares (including some consumables) but maybe not all that you might need. We have lots of tools, including most of the weird bicycle-specific ones.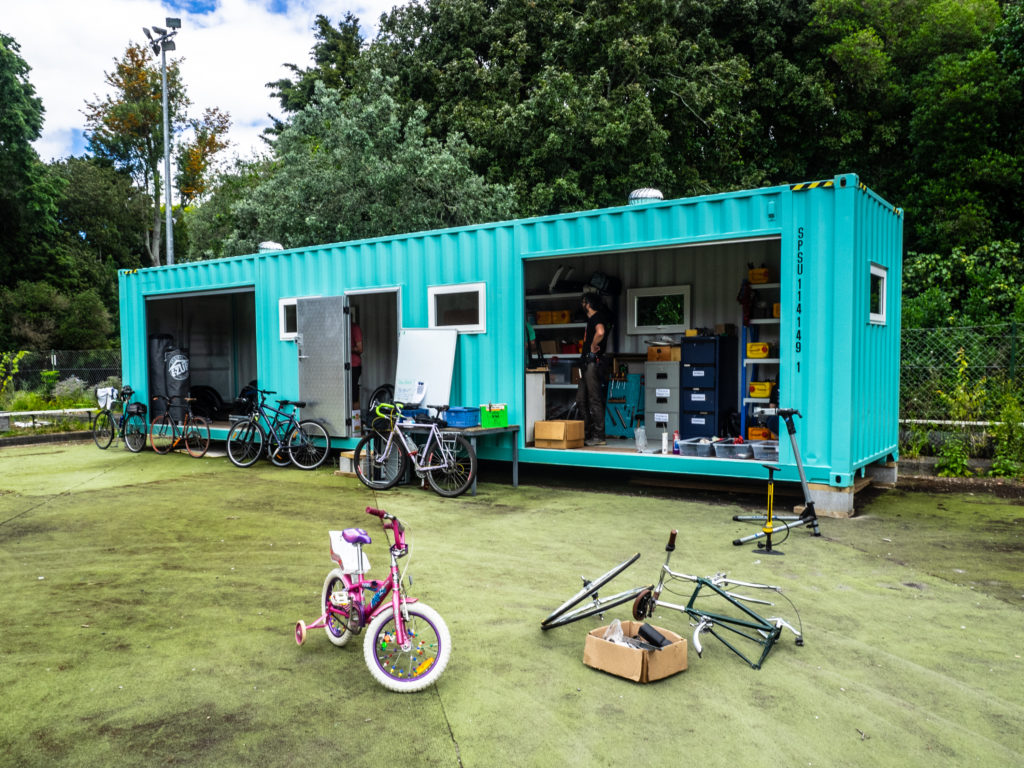 We operate from a converted shipping container located at Gribblehirst Park, next to the Gribblehirst Community Hub in Sandringham, Auckland.
We are currently open every Sunday from 12 to 4pm. We may be closed public holiday weekends depending on volunteer availability. Check our Facebook page for updates to opening hours.
We are supported by the Albert-Eden Local Board and donations from the public. If you would like to make a donation directly to our bank account, the number is 38-9008-0749578-00.